The Sinking of the Catherine G. Scott:

In investigating the sinking of the Catherine G. Scott schooner, two articles were found. One was an article in the Boston Globe on October 17, 1930, and the other was from the Manchester Evening Herald on the same date.
Catherine G. Scott had left La Vela de Cora, Venezuela headed to Norfolk, Virginia. Onboard was a cargo of 1200 tons of fertilizer. They departed on September 18 and off the Southern coast they encountered a huge storm. During this time the schooner sprang a leak. The leak occurred on October 2 and the crew began to utilize pumps and it seemed that the leak began to diminish.
On the evening of October 13, another storm with gale-force winds hit the schooner and the leak began to become a problem again. Water began to pour into the hold and by 6:30 AM the pumps began to clog and the ship sank. According to Robert Thompson, Captain Scott was engaged in work on the top of the cabin when the vessel began to founder. Anton apparently made "a desperate effort to save the captain and was himself dragged under by the vortex caused by the sinking schooner."
The surviving crew members were rescued by the tank steamer Ario. They were taken to Boston where they arrived on October 17, 1930
THE SHIP'S SPECIFICS:
| | |
| --- | --- |
| Built: | Sunk: October 14, 1930 |
| Type of Vessel: Schooner | Owner: L.A. Scott, Shamrock. FL |
| Builder: | Power: |
| Port of registry: | Dimensions: |
| Previous Names: | |
LOCATION OF THE SINKING:
Here is the location of the sinking: Somewhere off Cape Hatteras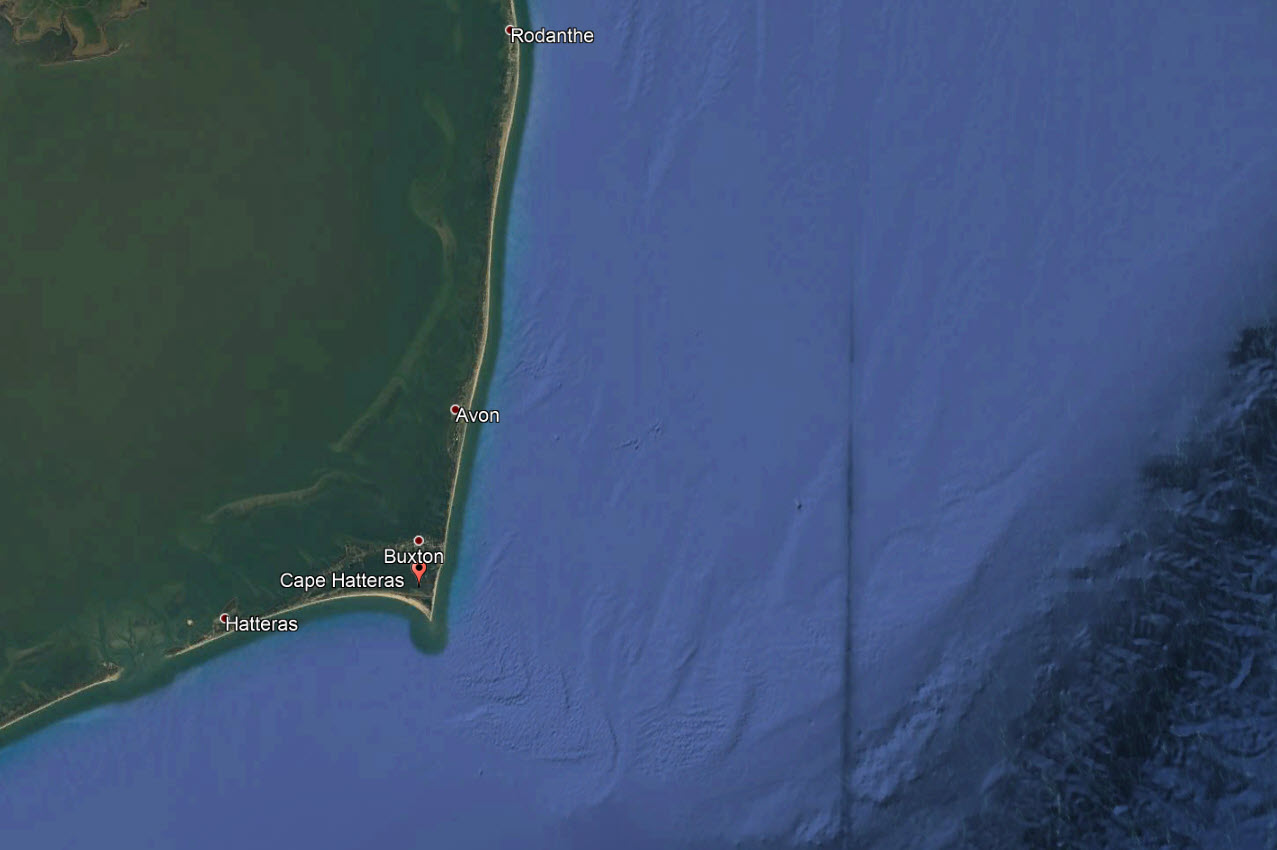 LOST CREW MEMBERS :
| Last | First | Date of Death | Position | Home | Age |
| --- | --- | --- | --- | --- | --- |
| Bridgets | George | October 14, 1930 | Cook | Cambridge, MA | 48 |
| Scott | D.A. | October 14, 1930 | Captain | | |
| Sims | Osmond | October 14, 1930 | Sailor | British West Indies | |
SURVIVING
CREW MEMBERS :
A partial listing of the surviving crew: Total Crew Lost: 3 Survivors: 4
| | | | | | |
| --- | --- | --- | --- | --- | --- |
| Last | First | Position | DOB | Home | Age |
| Anton | Anton Jose | | | Cape Verdes Island | |
| Brown | Melton | | | Norfolk, VA | |
| McLoughlin | Riley | | | British West Indies | |
| Thompson | Robert | Mate | | Nicaragua | |